Better Ways to Share Documents Outside of Confluence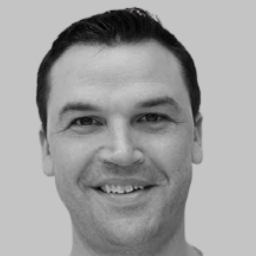 Abstract

Confluence is an ama­zing tool for crea­ting docu­ments with your team, but what hap­pens when the time comes to share those pages with people out­side of your com­pany? There's a bet­ter way than try­ing to email an expor­ted PDF.
Comalatech's COO, Simon Gatto, is going to show you alter­na­ti­ves for sharing your pages out­side of Confluence. From sen­ding docu­ments to exter­nal con­trac­tors, to publi­shing manu­als, to ope­ra­ting fully remote Confluence envi­ron­ments, Simon will show you how to scale your sharing from a sin­gle page to an ent­ire instance. If you're try­ing to con­trol your Confluence con­tent, but make sure the right people see it, then you don't want to miss this talk.
Kurzbio

Simon is Comalatech's Chief Operations Officer and our "Goodwill Ambassador" to the Atlassian Partner Community. With a long history in pre and post sales sup­port, training/implementation and pro­duct manage­ment (not to men­tion spen­ding his ent­ire career in the soft­ware indus­try), Simon keeps things hum­ming through his skill­ful direc­tion of Comalatech's busi­ness ope­ra­ti­ons. When he's not spen­ding time with his wife and two child­ren in Vancouver, Canada, you may find him with his nose in a book or doing a bit of online gaming.
Name:
Simon Gatto
Berufsbezeichnung:
Chief Operations Officer
Firma:
Comalatech
Format:
Vortrag

Erlebniswelt:
Partner